Robert Broesler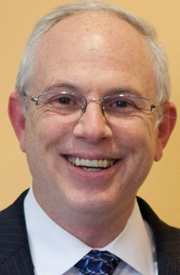 Robert is a gifted public speaker, facilitator, and teacher. He has over 35 years of experience facilitating groups where he leveraged his strategic thinking and exceptional listening skills. At North Star Strategies, Robert specializes in fostering alignment within, between and among groups. With a background in individual, marriage, and family therapy, he helps people articulate their own, often unexpressed, opinions, concerns, and aspirations thereby increasing the richness of communication and alignment of outcomes.
Previously Robert worked for a variety of faith-based, non-profit and public organizations in roles of executive leadership, administration, management, advocacy and education. He is experienced in both small agencies and large complex organizations. He has built coalitions in his previous employment in New York, Connecticut and Delaware, drawing together government, business, non-profits and faith-based communities. These initiatives have addressed systemic, multigenerational societal issues with market-based, measure-directed approaches.
Robert has a Bachelor's degree in Social Welfare from SUNY StonyBrook, a Master of Divinity from the University of the South, and a Master's degree in Human Services Administration from Antioch College.
Email: rbroesler@north-star-strategies.com
Tracy Morgan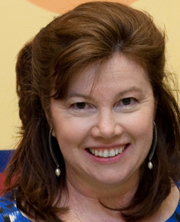 Tracy is an experienced executive dedicated to strategic planning, marketing, market research, organizational development, and financial analysis for organizations, including DuPont, the State of Delaware, General Electric, Saint-Gobain and Procter and Gamble. In recent years her focus has been on the execution of transformational changes. She also has extensive experience in niche market development, program implementation, and financial modeling. Her recent projects have been primarily in the chemical, health care, finance and IT industries, and with non-profit organizations.
Throughout her career, she has developed and implemented programs for organizations – large and small – that have reduced costs, conserved resources, improved quality, and increased revenues. She has developed, analyzed, presented, and implemented expansion, growth, or acquisition strategies for middle-market companies, Fortune 500 divisions, non-profits and alliances.
Tracy earned a chemical engineering degree from Princeton University and an MBA from Harvard University. She has published articles in industry journals and is a guest lecturer at business schools and conferences. Her book, "How to Conduct an Effective Strategic Planning Process with Minimal Effort" has been an Amazon top seller for nonprofit organizations.
Email: tmorgan@north-star-strategies.com
Kate Rusch
Kate is a graduate of Cab Calloway School of the Arts where she majored in technical theater and visual arts.
She is currently attending Hampshire College. Kate is a graphic designer for North Star Strategies and has been doing volunteer and professional graphic design for over five years.
Kate designs logos, banners, cover art, and report layouts.
Email: krusch@north-star-strategies.com
Charlotte Shreve
Charlotte Shreve graduated from Cab Calloway School of the Arts with a major in communication arts and a concentration in creative writing. She is a student at the University of Delaware.