North Star Strategies conducts original research to better help your organization succeed.
Coming Soon! – our new book, "Old is the New Church" on the so-called "Millennial" generation and their relationship to the church
Results of a structured virtual dialogue: "Sharing CEEP participants insights and experiences for engaging "Millennials" today":
CEEP Results Summary – Excerpts
Quantitative analysis with comments from participants
Workbook for continuing dialogue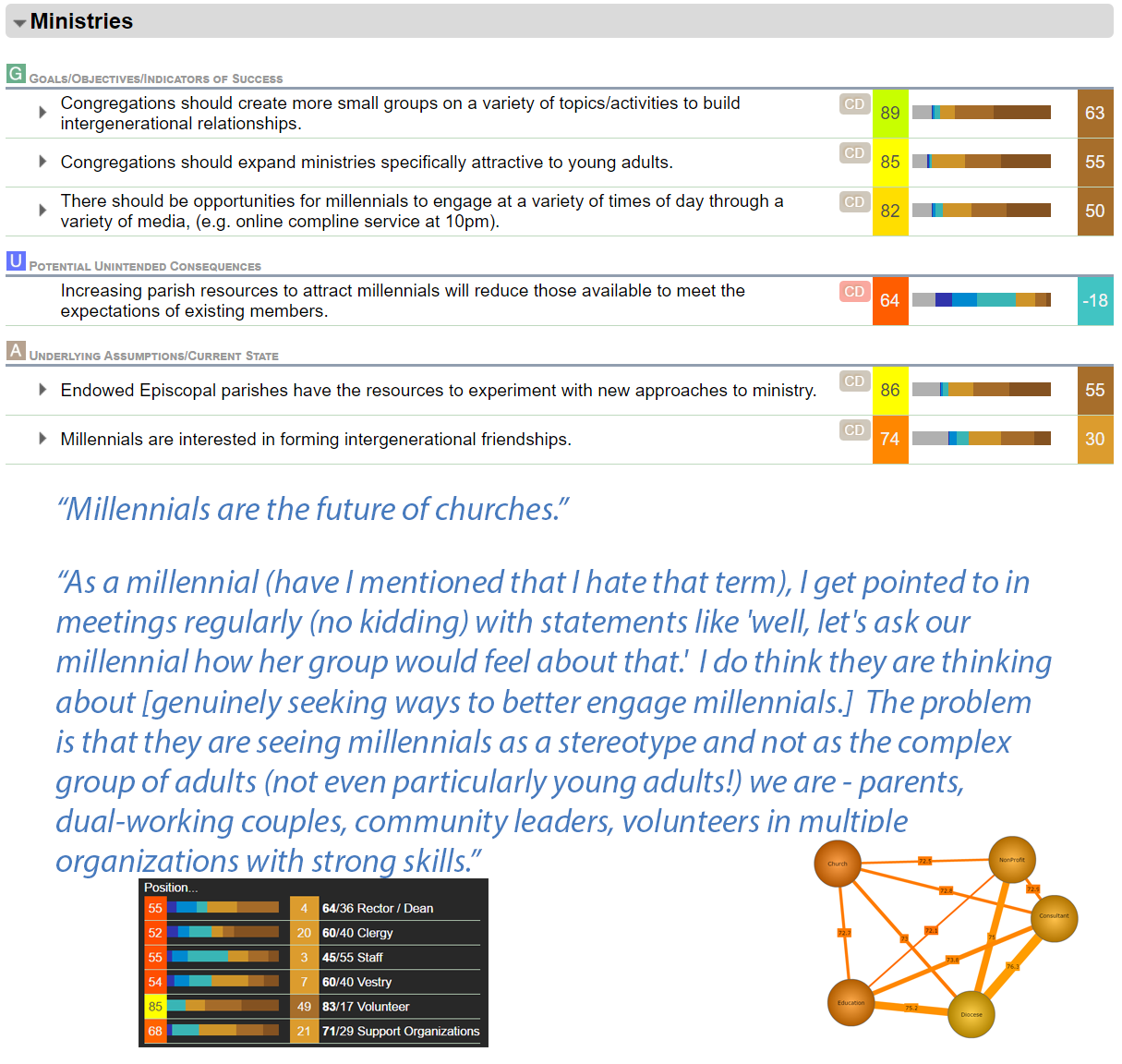 Contact Tracy Morgan at tmorgan@north-star-strategies.com to join in this ongoing structured dialogue.