Out of the myriad of voices and diverse viewpoints throughout our Presbytery, North Star Strategies was able to provide the tools and equip us to discern our new vision, mission and ministry.
Rev. Sara Holben,
Convener, Balcony II, New Castle Presbytery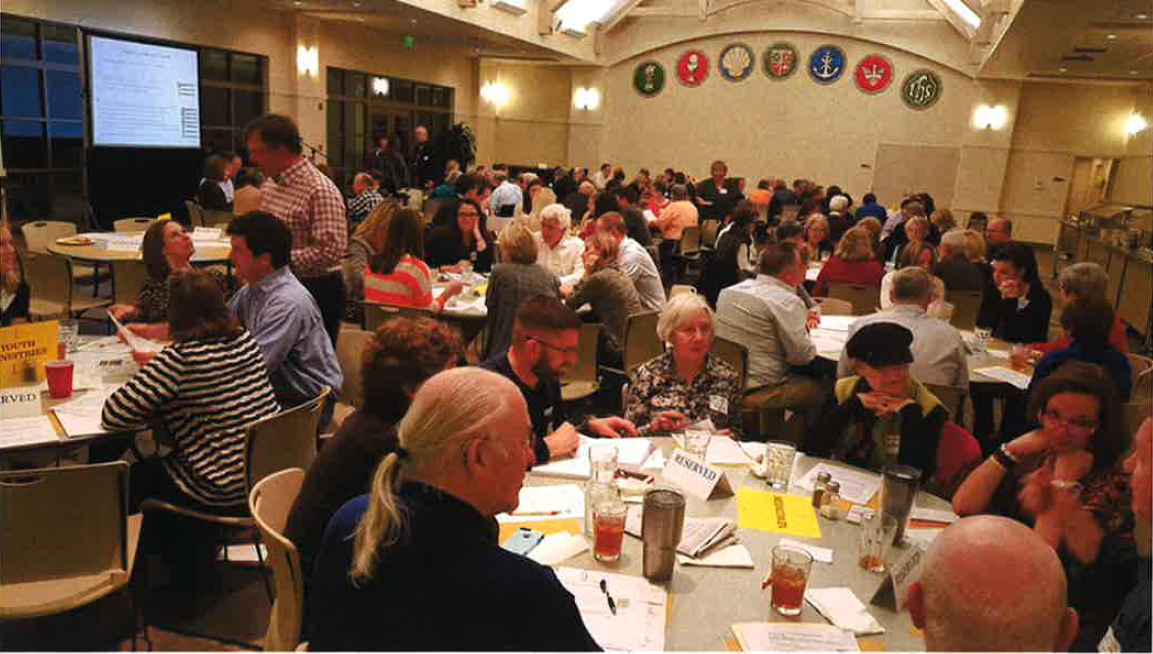 COMPASS for Churches – an innovative, easy-to-use, and affordable resource for ministers and faith-based leaders. Our proprietary software and leading edge methodology assist congregations in all aspects of ministry:
Strategic Planning
Facilitating Leadership Retreats
Growth Through Transformational Change Initiatives
Leadership Coaching
School-Congregation Relationship
Conflict Resolution
Capital Campaigns
Congregation Profiles
Collaborations, Partnerships, and Mergers
Regional Initiatives
Community Assessments
Realize, celebrate, and strengthen who you already are!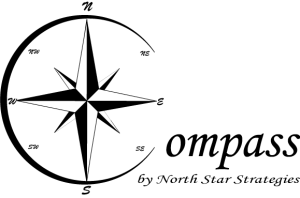 Click the icon to watch a short video on COMPASS.
And it was He who gave some to be apostles, some to be prophets, some to be evangelists, and some to be pastors and teachers, to equip the saints for works of ministry, to build up the body of Christ, until we all reach unity in the faith and in the knowledge of the Son of God, as we mature to the full measure of the stature of Christ.

Ephesians 4:11-13
If you serve as a minister or leader in your congregation, you know all about limited time, talent and treasure. We designed COMPASS with you in mind.
Are you ready to build on your strengths?
Is your church in transition?
Is your leadership concerned about "the numbers" – parishioners, attendance, finances?
Are you trying to increase spiritual depth and also attract millennials?
The people in your church already have the knowledge, passion, and commitment necessary to realize who they are. All they need is a process that enables open dialogue and awareness so that they can build upon what is already there. COMPASS is that process.
COMPASS enables a church to identify its unique and powerful role in God's Kingdom. Then, we assist the leadership in focusing their time, talent and treasure on living into that role.
What is COMPASS?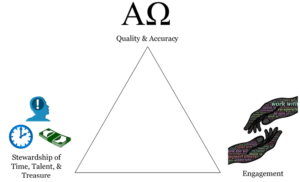 COMPASS employs an anonymous online process to surface honest, insightful feedback. Our technology-based practice allows us to generate results in remarkably little time. Our combination of revolutionary computer software, internet resources, and proven communication theory results in a custom workbook expressing your churches shared vision.
It uses an innovative proprietary methodology that uses technology to enhance dialogue during the planning process. This method leads to fully supported world-class plans in one-third of the time with only one-quarter of the effort. Therefore implementation is smooth and stress is minimized. This technique has been used by hundreds of organizations, from global Fortune 500 companies to small churches and community non-profit agencies.
You receive:
An extensive workbook comprised of all your alignment data and parishioner opinion
A prioritized list of areas to act upon for the greatest benefit.
Pinpointed knowledge of where the leadership can make immediate changes.
Unique insight into areas that will meet resistance – and guidance on how to respond.
Best practices and anonymous responses for an ongoing dialogue on issues of importance.
An understanding among the leaders of where you are at consensus, where you differ, and why.
See a sample page from a custom workbook.